A good (and trusted) friend turned me on to this free app.  I'm always a fan of any utility program that can actually HELP versus just make a lot of claims.  I downloaded this app to my painfully old laptop, which only had about 2.2 GIGS left.  Now, I've got 11 GIGS and I'm still finding files that I can backup and/or delete.
I really like the graphic interface so I can quickly spot where large chunks of memory are being eaten up.  It's worth a look.
——————-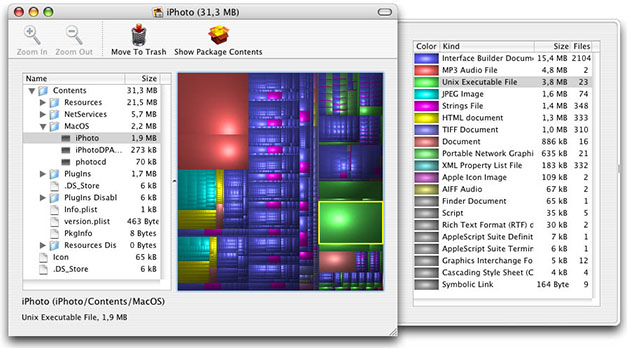 Disk Inventory X is a disk usage utility for Mac OS X 10.3 (and later). It shows the sizes of files and folders in a special graphical way called "treemaps".
If you've ever wondered where all your disk space has gone, Disk Inventory X will help you to answer this question.
For a quick start please read the readme file on the disk image. Or see a 1 minute video about Disk Inventory X from macbreak.com.
————————–
Another app that I have found really useful – AppZapper